[Posted @ 11:14 PM]
Well, here are some mangas I've read recently and wish to recommend to others out there.
Title; After School Wedding
Genre; Shoujo, Smut
Volume; 1 Shot, Part A released
Mangaka; Shinjo Mayu
Picture Credits; Tenshi-Tachi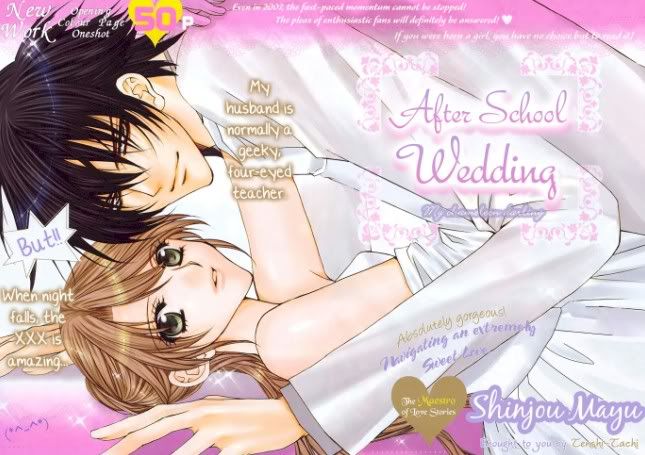 What more can I say? It's a Shinjo Mayu smut! Not even geeky spects could murk the coolness of Ryuuki-sensei, the main character in this One-Shot from the March Issue of CHEESE! I wonder will this One-Shot gets its own series like what happened to Sex=Love2.
Title; Uwasa no Midori-Kun
Genre; Shoujo, Smut
Volume; On-going, V3 C11 released
Mangaka; Ikeyamada Go
Picture Credits; Tenshi-Tachi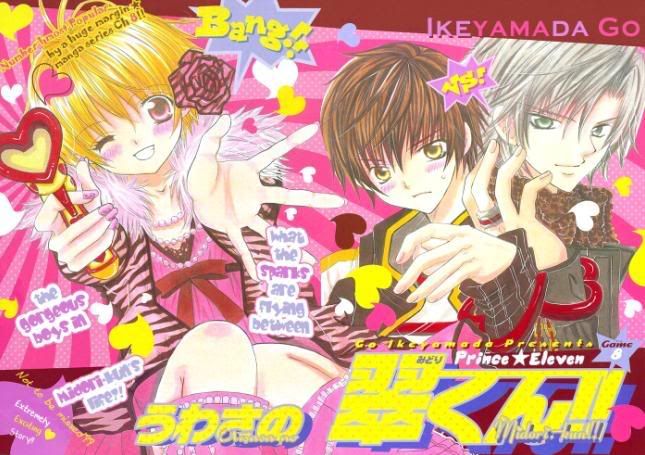 The author of Get Love!!, she's back with another soccer hit and this time, the main female character's a girl studying in an all boys school!? Now ..., where did I see that plot before? ... Expect more hot bishounens vying for Midori-kun's heart XD, oh yeah and smut.
Title; Mahou Sensei Negima
Genre; Shounen, Magic
Volume; On-going, C177 released, Licensed - Latest Vol16
Mangaka; Akamatsu Ken
Picture Credits; ??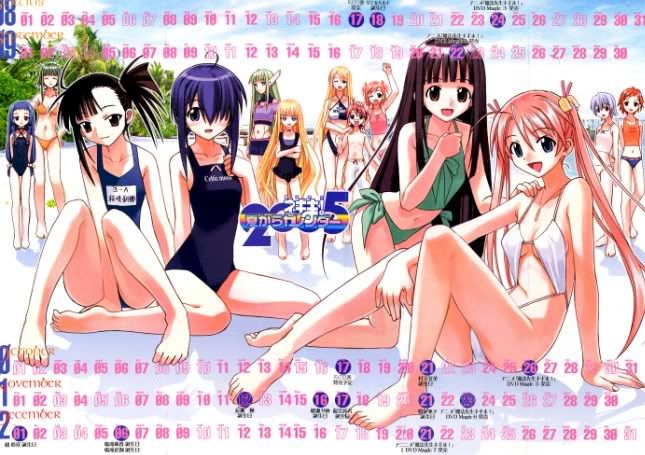 Yeah, I'm still reading this and this IS still on-going, well, it's cute and recently there's some KonoSetsu fluff going on ... but oh well, I can still dream heh.
Title; GANTZ
Genre; Shounen, Action, Sci-Fi
Volume; On-going, C249 released
Mangaka; Oku Hiroya
Picture Credits; Shocwave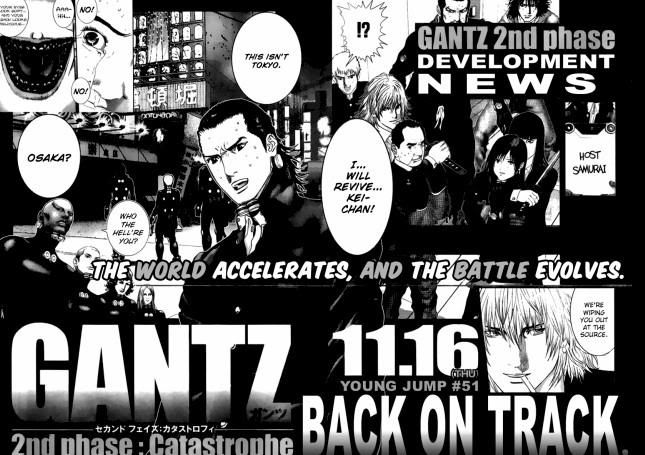 GANTZ 2nd Phase is here! Read on if you like action, violence, blood and well gore. COOL!
Title; Bukiyou na Silent
Genre; Yaoi, Romance
Volume; On-going, C3 released
Mangaka; Takanaga Hinako
Picture Credits; Mochi*Mochi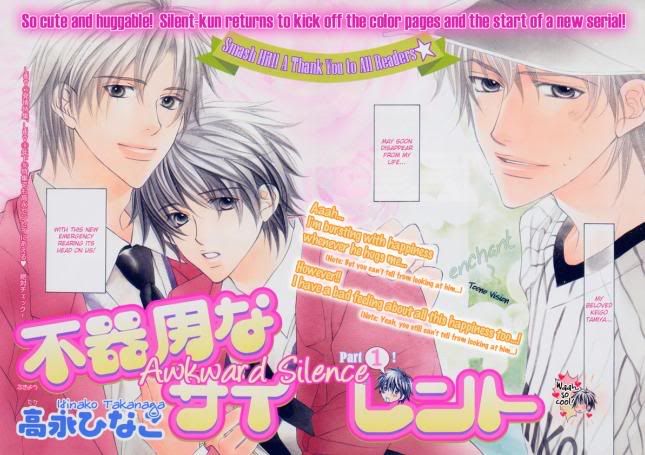 A yaoi title, pretty art and sweet story plot which is rare in yaoi titles because there always seemed to be this intensive sexual tension between the male leads and they just get it on in just a few pages later lol. Quite a unique plot, Toono Satoru's not the type to show expressions on his face and it's really amusing to see thoughts bubbles on the side on Toono's expressive thoughts with a straight poker face haha.
Title; Sweet
Genre; Yaoi, Romance
Volume; End, C3 released
Mangaka; Minami Haruka
Picture Credits; Liquid Passion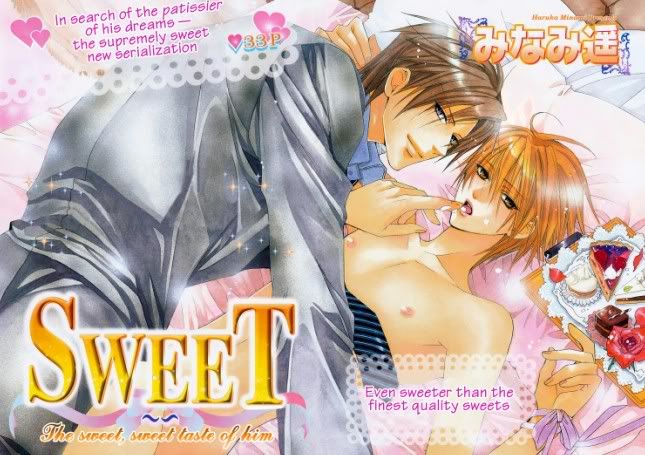 Like the title, this is absolutely sweet~ Fantastic art and like most of Minami Haruka's works ... the male leads get it on ... well in a few pages lol. Quite a PWP story but well there's tension and a little bit angst going on before the hot male leads get together with a sweet ending. Look out for Bitter, the continuation for one of the male lead's brother.
Title; Shoujo Bigaku
Genre; Yuri, Romance
Volume; End, V1 released
Mangaka; Chi-Ran
Picture Credits; Yuri Hime 4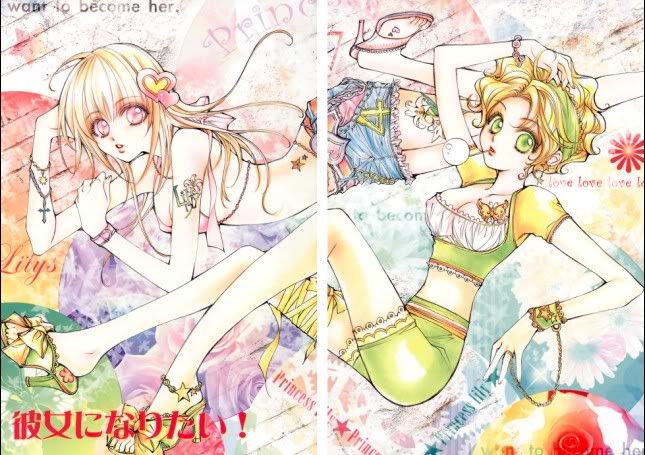 This is a Tankoubon aka compilation released with most of the chapters published in Yuri Shimai and Yuri Hime, for example Beginner's Luck, I Want To Be Her Girlfriend and A Girl's First Love. Her storys are kinda PWP too lol. Oh, I just found out that Chi-Ran started out as a Yaoi Mangaka lol just like the famous Yaoi Mangaka dual Zaou Taishi and Eiki Eiki. But Chi-Ran's art style are much much nicer and better now.
Title; Pixy Gale
Genre; Shounen, Subtle Yuri
Volume; On-Going, C13 released
Mangaka; Miyashita Miki
Picture Credits; Dragon Age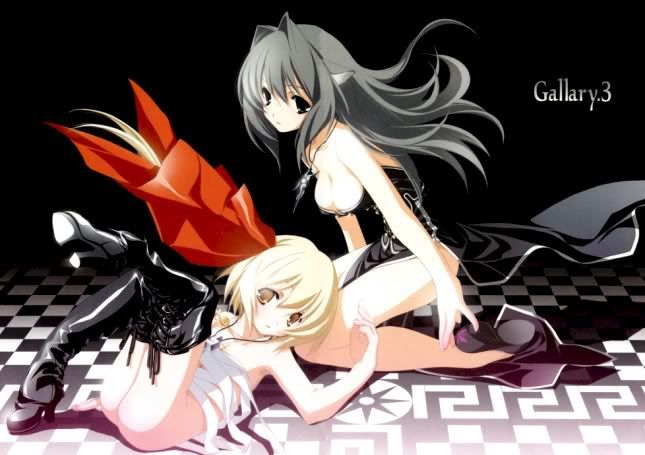 This title is really under-rated, there's not much information about this title at all. There's undoubtly some interest between the two female characters by the way the main loli character gets jealous of the nekomimi character lol, dashed with some action and dark secrets.
Alright, please do not ask/request where I got these titles from, they WILL be ignored, unless you discuss the plots with me ... so google them yourself k?
Anyways, here's what I bought from the TCZ booth in the Book Fair 2007 a week ago.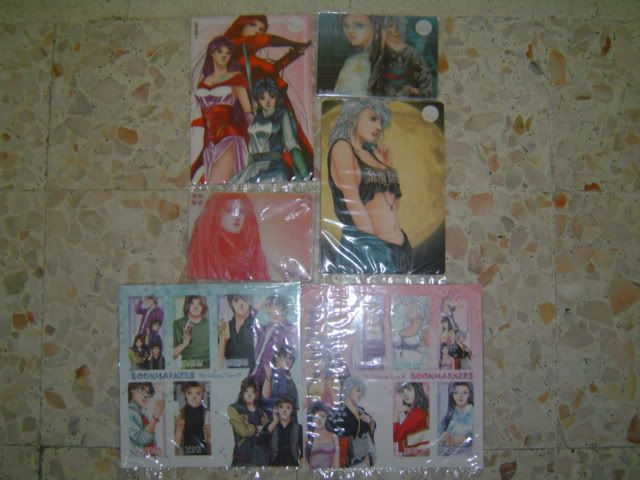 =), I think I spent less than S$50 heh, I really like the plastic boards ... very nice.
Oh yeah, I just started playing this Korean RPG game ..., Grando Espanda, seriously just this afternoon and graphics are like so out of this world. I seldom play this kinda ... 4D MMOG ... cos it's too complex and complicated for a simple minded person like me lol.
Long post, time to sleep, night!
PS: Updates on Kaishaku's Kannazuki no Miko Doujinshi, 'Aoi Tsuki to Taiyou to', well I'm halfway through it ... to the licking part ... heh.
[Signing off @ 11:59 PM]