[Posted @ 6:21 PM]
その花びらにくちづけを 天使の花びら染め
[Sono Hanabira ni Kuchizuke o - Tenshi no Hanabira Some]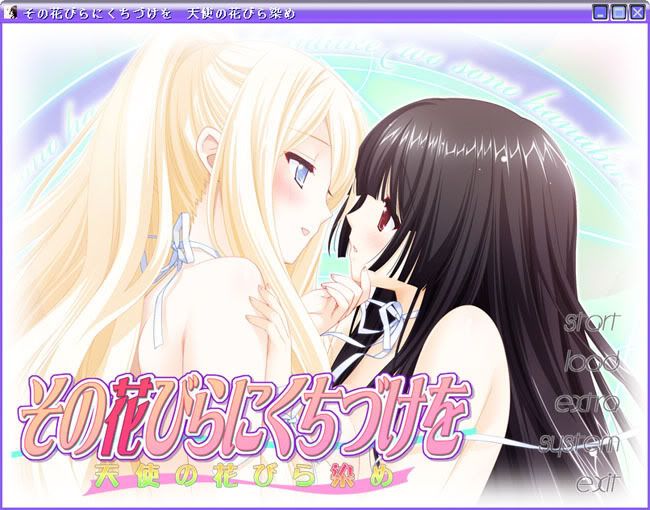 Be warn that there are some NSFW sample CG pictures over at
Fuguriya
. Also, if you're not from Japan, you will need to use a proxy [such as www.freeproxyserver.net] to surf Fuguriya's site. More CG samples and download information in this post! Click to read more =D.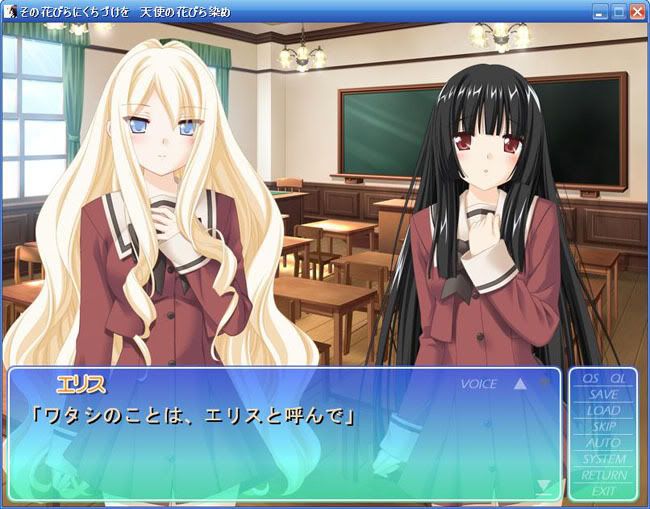 You can download the game at
Yamibo
but you gotta register in Yamibo, look at
my post
to see how to. YOU HAVE TO DOWNLOAD ALL THE PARTS stated in the thread. For example Parts 1-6 and some are only 3 parts, stick to one poster.


You're so cute~


They look so cute together xD.
I've only played 3 or so minutes of the game lol, can't play much in the living room =P All I knew was Erisu [blond-haired] is a transferred student with a Japanese dad and European mum while Shizuku [dark-haired] is a traditional Yamato Nadeshiko. It's cute to see Shizuku going 'doki doki' when she first saw Erisu and Erisu as well. I'm starting to like this pairing already =3
Alright, enough chatting, to those who are lucky enough to own their own rooms, enjoy!
[Signing off @ 6:47 PM]