[Posted @ 12:01 AM]
I'm uh ... almost 2 months late? haha. A year has passed from the post on IchigoYuri's fourth anniversary and that dreadful moment I realized that there are going to be changes in my life. Thanks for the nice and encouraging comments that had helped me go through one more year.
For the moment, everything looks fine and dandy but the future is uncertain. I can't seem to let myself go, so fearful, maybe this is just an excuse for me to procrastinate, I dunno. I feel so aimless, a bit restless and unwilling?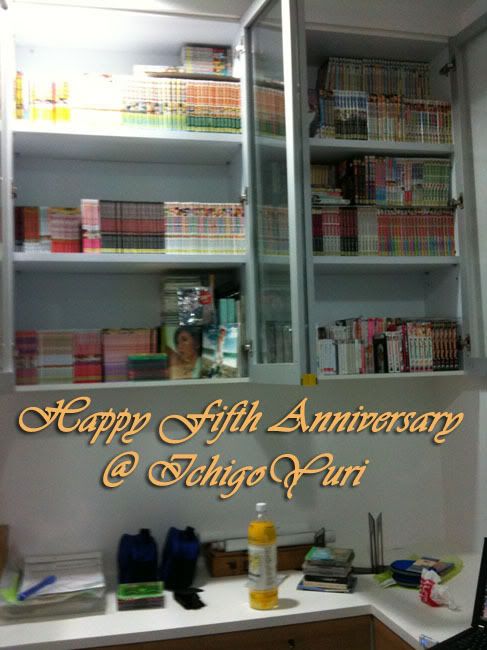 That aside, my home as I fondly nicknamed it 'my jungle' went under intensive renovations for half a year? Not so sure since I wasn't in Singapore when it happened. Anyways, it's almost done now except for the lawn and the fishpond. As you can see above, THAT'S MY ROOM! OZMG I finally get to own my OWN ROOM \O/
After a tiring weekend of cleaning/dusting my manga collection from the sealed boxes they were in ... they're now proudly displayed in my room's manga shelves! I sure hope it won't collapse despite my mum repeatedly assuring me that it won't lol. Let's hope my mum's right.
Alrighty, that's all =D see you guys soon.
[Signing @ 12:31 AM]
PS: Happy birthday, Chuz lol.