[Posted @ 4:56 PM]
Well I have yet to watch the full episode *merely scrolled to the C match between Hisa and Mihoko* xD. I'm going to the library to download tomorrow \O/ wait for meeeeeeeee! Anyways, saw the screenies on yamibo and I'm pretty excited well kinda, Hisa finally acknowledged Mihoko's existence!!! For gods' sake, about time :<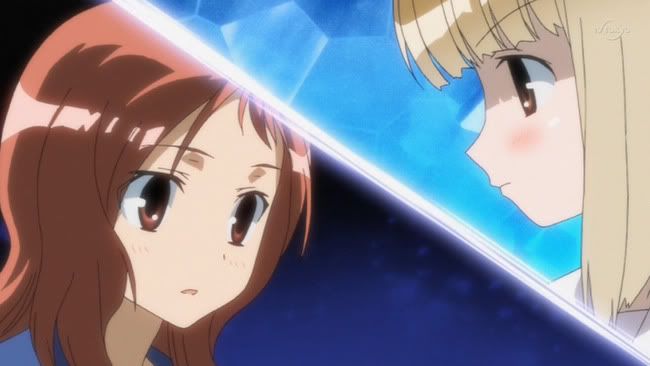 *gasp* This feeling ...!
Man, the moment's too short, nothing substantial really happened, too many internal-dialogue going on, need ACTION, yes indeed. I like the blushes though =D, thank you GONZO but you have not satisfy the squealing fangirl in me yet ;D
Click read more for random updates I think.
Random rants;
I was bored and had been playing online mahjong over at tenhou and was playing with TS members during my quarantined break back in Singapore lol. I was randomly playing around a few weeks ago and I got a Rin Shan Kai Ho! LOL.
And oh, speaking of anime, I made myself watched the anime titles I was downloading but not watching as well, CANAAN is awesome *_* somehow I felt like I've mentioned this before ... yeah, in one of my comments I think.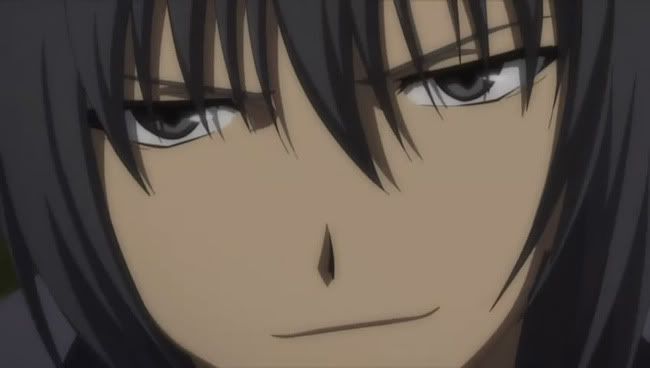 That evil smirk of Alphard's so awesome lol, sent a shiver down my spine~ it's now my display pic in Skype lol. Found something amusing in 4chan;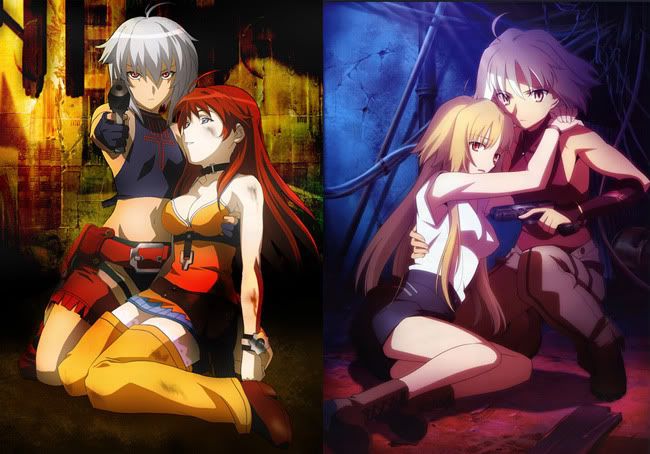 LoL, the pairs kinda look alike don't they? Jo & Canan are mercenary with silver/white hair, red eyes [When Canaan's in her 'senses' mode], aloof with a past and not to mention their tops. Meg & Maria, well they mostly get captured by the enemy or gets into trouble most of the time and Jo/Canaan have to rescue them or something.
Next, Aoi Hana, hmmm, I'm still watching it, and I still love the OP, the anime's still following the manga tightly and I could relate/understand Aoi Hana a little more. Despite Yasuko's bratty and impatient behaviour towards Fumi and Kyouko, I still like her <3 lol.
Somehow, I'm losing interest for Kanamemo ... I don't know why but I cringe whenever I listen to Yume's voice and I feel like smacking her when she says 'Yuuuu~ki' lol. But Episode 7 was sweet I guess, pretty much confirms everything ;D
Taishou Yakyou Musume iz awesome as well, surprisingly this, this is the anime title I like the most lol, it's interesting, funny and despite having some Y chromosomes characters in the anime, I still like the interaction and support the respective pairings as well xD.
Lastly, Umi Monogatari ~Anata ga Ite Kureta Koto~, I dropped it, sorry, it's too slow paced and boring to me, nice graphics but ... it's just too FREAKING SLOW at the start that I got extremely irritated. Even slower than Aoi Hana.
Well, that sums everything up, I have not abandon blogging yet lol, I'm just well lazy and busy with my studies ... cya then.
[Signing off @ 5:48 PM]