[Posted @ 12:08 AM]
It's finally here! I have one more parcel, a piece by Morinaga Miruku ... and it's not Girlfriends since I got them already lol. Wanna guess what?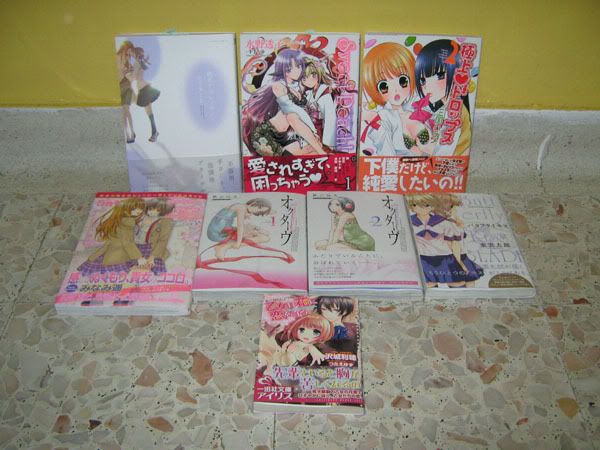 Junsui Adolescence by Kowo Kazuma, Sweet Peach! by Mizuno Touko & Senju Chiyu, Gokujou Drops #2 by Mikuni Hazime, Yuri Hime Wildrose #3, Octave #1 & #2 by Akiyama Haru, Butterfly Kiss Blade by Shinonome Taro and finally [I thought its a manga =A=! But it's a novel lol] Cattleya Private Gakuen - Otome wa Hana ni Koi o Suru by Sawaki Riho & Tsutae Yuzu.
Btw, Cattleya's a type of Orchid. More pictures in this post, click READ MOAR!


I've only opened the Friendly version ... xD LOVEEEEEEEEE IT! <3


Spoilers for Gokujou Drops #2 =D LOL.
>>>>>>>>>>>>>>>
>>>>>>>>>>
>>>>>>>
>>>>
>>>




From the looks of the end of book 2, I'm expecting a volume 3 xD can't wait for it and Hanjuku Joshi #2 too!!

Oh I'll update Candy☆Boy EX02 aka Episode 8 soon =D.

[Signing off @ 12:40 AM]