[Posted @ 10:00 PM]
I got my parcel two days ago and only felt better to blog today ... yeah was down with slight flu :< but I can still game xD
Well, as mentioned in my previous blog post, I have two copies of Puberty Organism Vega with the Drama CD [思春期生命体ベガ ドラマCD付特装版] to give away [Yes, FOR FREE]. If enough people are interested in getting those babies, I'll award it to TWO random commenters in this blog post.
You don't have to do anything flashy, just comment 'I want a copy of Puberty Organism Vega!' will do.
Two copies are given away, thanks for the replies :D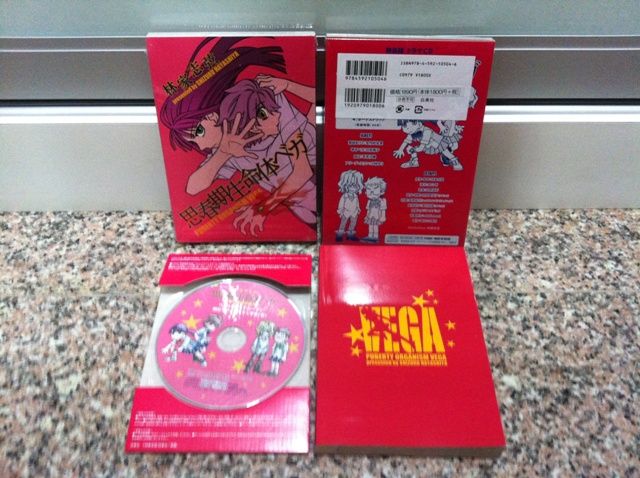 I've also uploaded
mp3 formats
of the 4 tracks in the Drama CD, anyone interested in translating them? xD
Cast:
ベガ
:
日笠陽子
鷲峰先輩
:
矢作紗友里
アリーデ: 小林ゆう
田辺 : 早見沙織
I really want to give them away ... so just comment and don't forget to leave an email address in the column if you're posting as a guest.
Oh, I'm now bidding on a Doropanda Tours' Mai HIME doujinshi V13, 優しいケモノのあやし方 [Yasashii Kemono no Ayashikata]. So wish me luck xD
PS: Woots, got it for 1600 yen + shipping charges and fees, probably up to 2500+ yen. There was a bidder who kept bidding D< It was originally 600 yen then 1000 then 1500, I got anxious and threw out 2000 and he/she stopped :3