[Posted @ 12:45 PM]
It was no April's Fool joke, Stefanie Sun [孙燕姿] had her It's Time [是时候] Autograph Session at IMM last night, 7 PM. Hardcore fans queued up as early as 9 AM outside the scorching weather. I drove down at 1.30 PM while listening to YanZi's interview on 933 ;D and the April's Fool joke was mean! Haha, but very convincing, I expected calls to start ringing in the radio station about how mean/harsh Ms Xiao Han was on YanZi's latest album.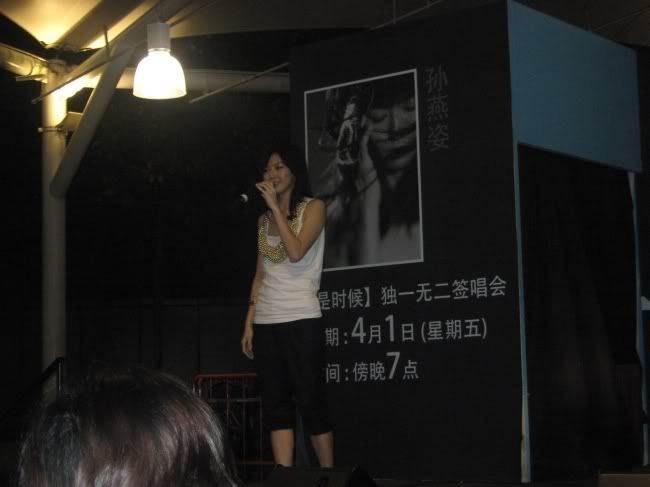 Meh, the rest of my photos including this have the cameraman's head or someone else's head.
It was a pity that YanZi only sang ONE song, Yu Ren De Guo Du [愚人的国度] and talked a bit for a while, the fanclub presenting 3 gifts to her, 1. Donation collected from the FC worth a whooping S$2000+ to Mercy Relief, 2. A cake with a figurine of YanZi playing the piano, 3. A self-published one and only copy of 'Time's Magazine' with YanZi on the front cover [Contains selected Top 50 by fans and messages.]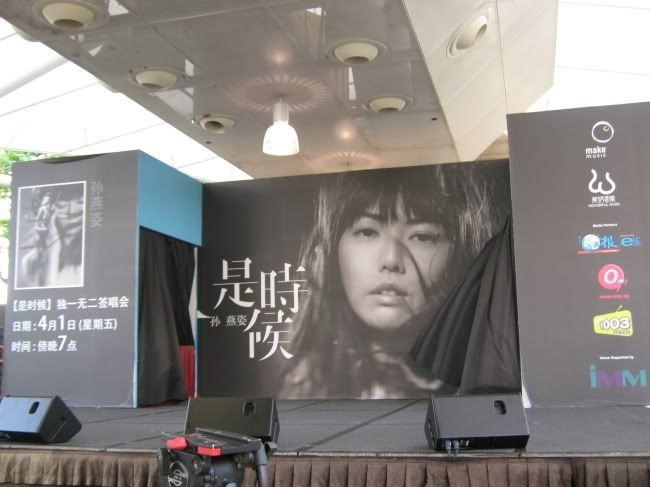 The Stage.
After that, YanZi went right into signing all the albums and there is no limit how many albums can be signed for a person [I've seen a person with FIVE albums] but each person can only queue up ONCE.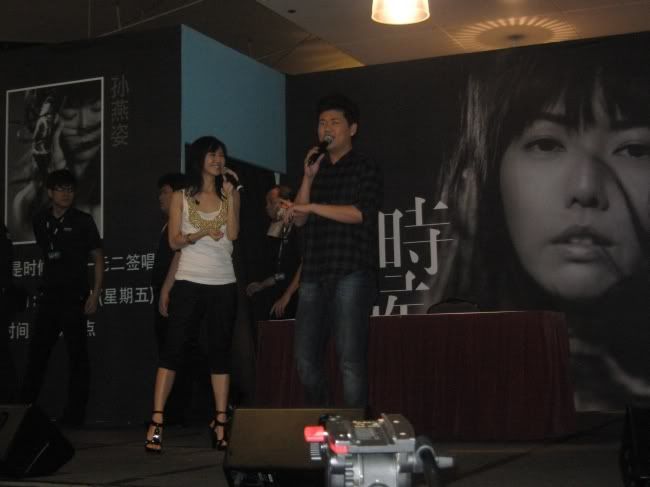 YanZi and the emcee, Cruz.
Was kinda disappointed that I can't go back to the priority area after signing my albums. I WANNA SEE YANZI!!! But she managed to look up after signing each album to say 'Thank you + winning smile' =D SO HAPPY. *uttered HI OMG, BYE AND THANK YOUUUU!!!* Hahahhaa. I sound so retarded.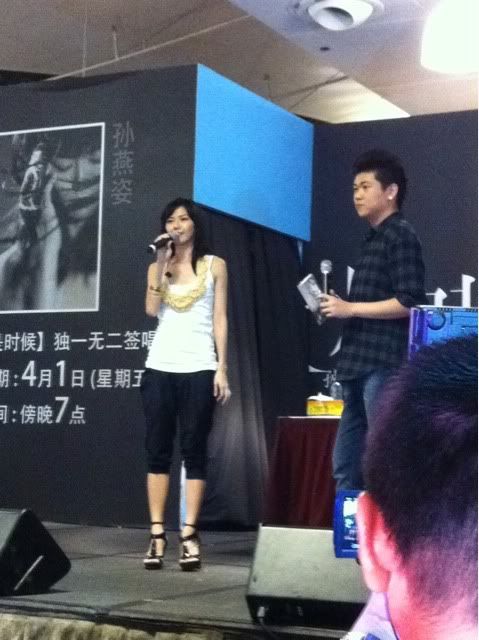 Yet another photo taken with my iphone with head WHAT THE HELL! GET OUTTA MY PHOTOS DAMMIT!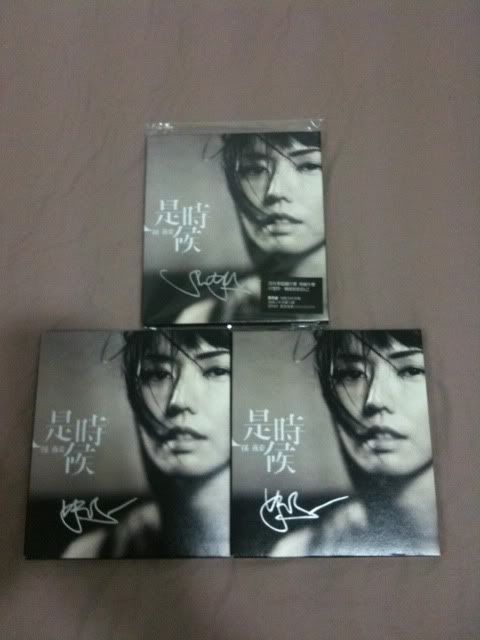 THANKS YANZI xD wished that you could sign your full name though haha.
Hanged around IMM for 2+ hours before grabbing dinner and driving back home. Looking forward for the next session *wink wink*
[Signing off @ 1:11 PM]