[Posted @ 2:32 PM]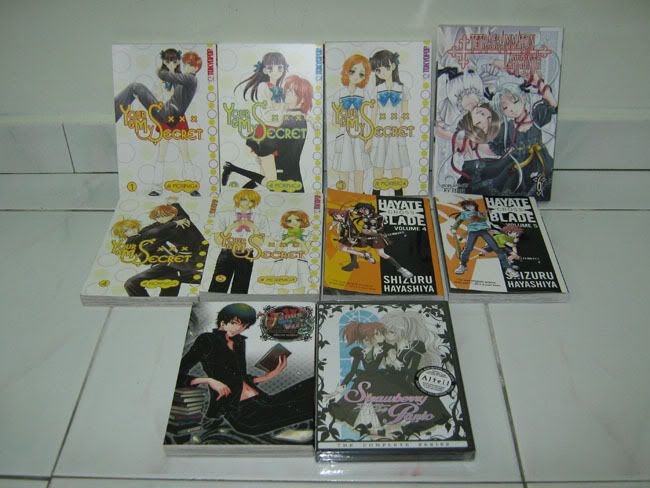 MY STRAWBERRY PANIC! DVDs ARE HERE!
Purchases from Amazon US: Your & My Secret #1-#5, Tetragrammaton Labryinth #6, Venus Versus Virus #7, Hayate x Blade #4-#5 and last but not least Strawberry Panic! DVD LiteBox [5 DVDs Inside].
More rants below about purchases from Amazon Japan in this post as well.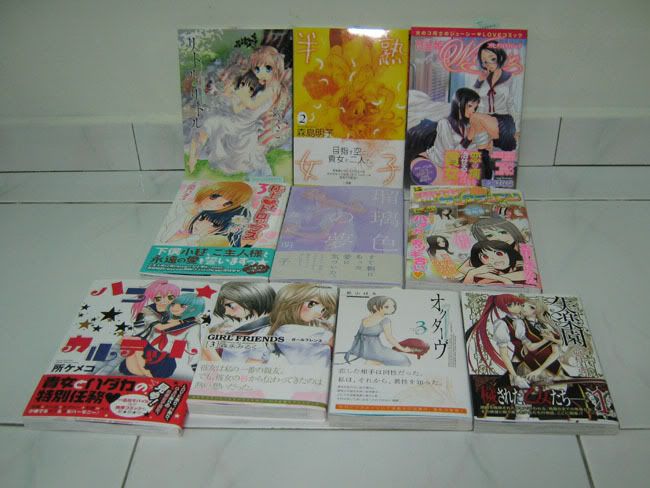 Finally got my copy of Little Little xD
Purchases from Amazon Japan: Little Little, Hanjuku Joshi #2, Yuri Hime Wildrose #4, Gokujou Drops #3, Ruriiro no Yume, Yukemuri Sanctuary, Honey Quartetto, Girlfriends #3, Octave #3 and Shitsurakuen #1.
I've read all 5 [On-going] volumes of Your & My Secret [Boku to Kanojo no XXX] already, highly recommended even though it's a gender-bender kinda romantic comedy ... more of the comedy side xD which attracted me to it in the first place. I've yet to read Tetragrammaton Labryinth and VVV because ... I've not read the previous volumes yet =A=! All my books are still packed in boxes back at my jungle. Currently I'm living in a ... uh farm lol, renovations in the jungle will only be completed after ... Chinese New Year [February] or later? No idea.
Moving on, Hayate x Blade #4-#5, I've finished reading #4 and halfway through #5 xD It was an awesome read, guess I finally caught up with the scanlations, hopefully the publication catches up with the Japanese version soon [11 volumes =o]. I've not opened the SP DVD yet ... =P later when I feel like it.
On the Japan purchases side, YES I FINALLY GOT LITTLE LITTLE!@@##!!! The good news is that Little Little didn't end at Chapter 6. There are two more chapters, 7 and 8 ... a sweet ending I guess and the bad news is that it could do without the guy :< and oh, finally a dialogue too =O
A sample page from Chapter 7;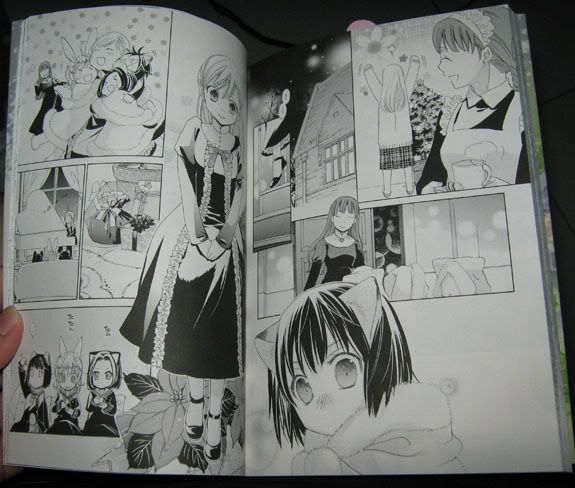 A sample page from Chapter 8;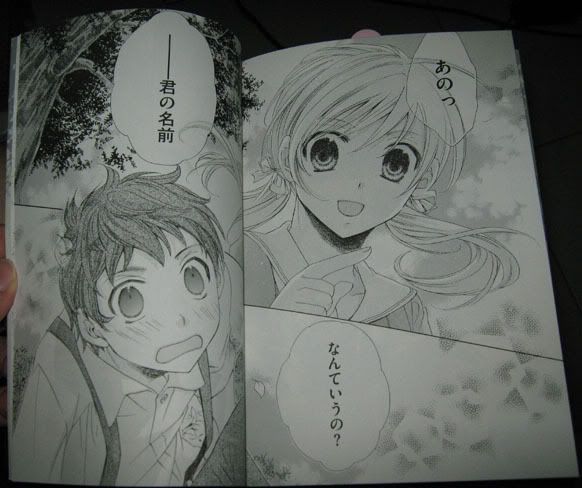 First dialogue ever.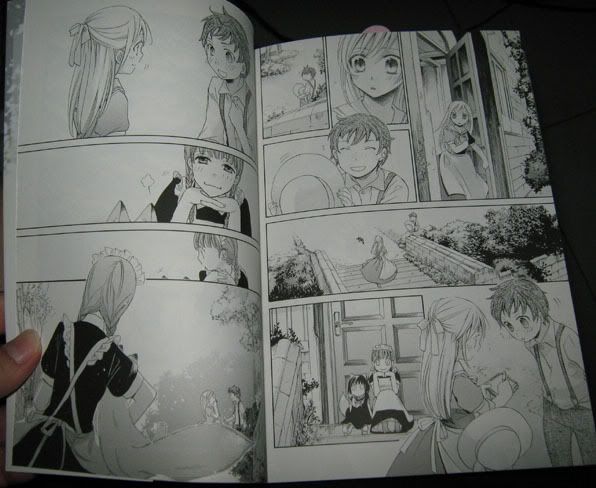 It was a sweet ending =D cute moments here and there. Now, on to the big guns. Gokujou Drops #3!!! Sample pages from each chapter after the latest scanlation Chapter 20. Do not read on if you don't want to spoil yourself ;D
Spoilers ahead!!!
>>>>>>>>>>>>>>>>>>>>>>>>>>>>>
>>>>>>>>>>>>>>>>>>>>
>>>>>>>>>>>>>>>>>
>>>>>>>>>>>
>>>>>>>
>>>>
>>>
>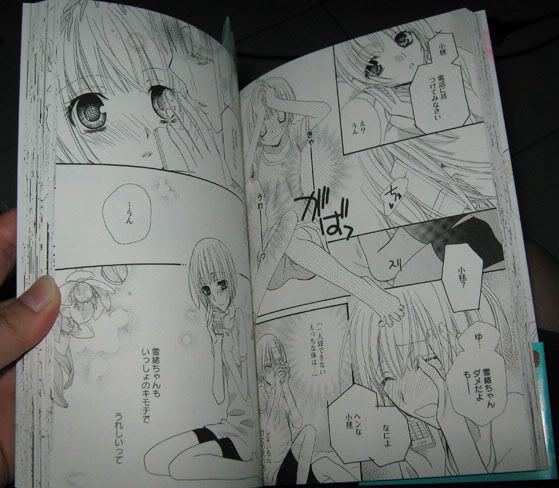 Phone se-- I mean a cute phone kiss =P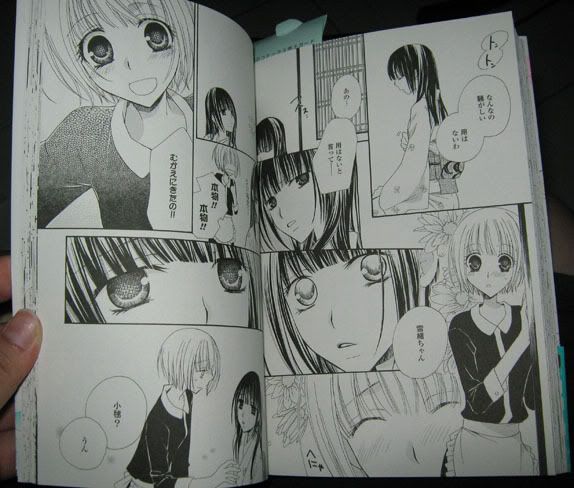 The caged princess was found.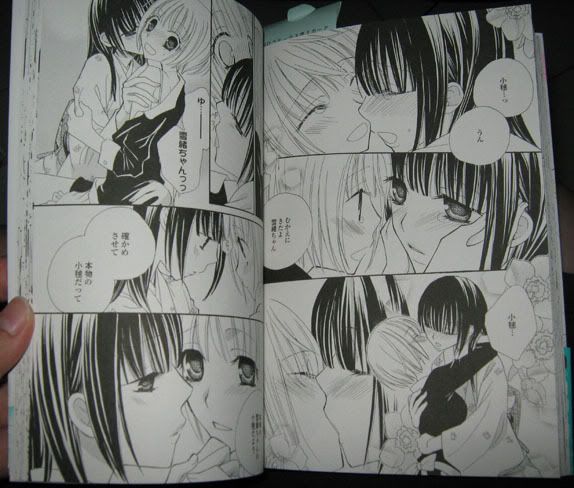 Said caged princess gets horny.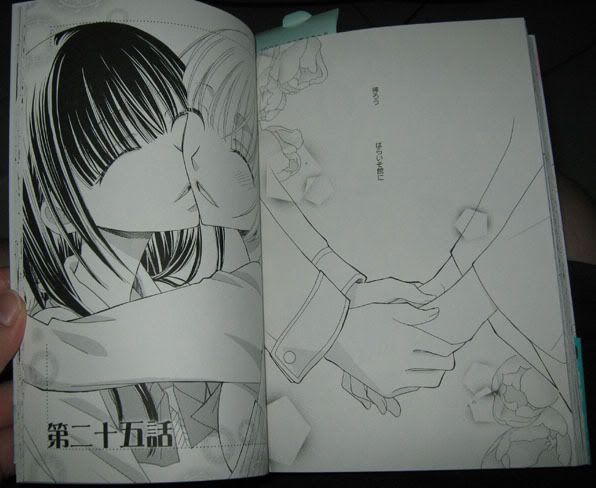 I like this page.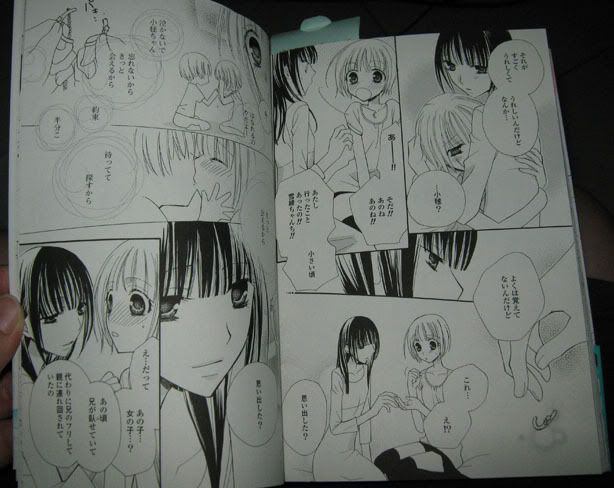 The truth behind Komari's necklace. Looks like Yukio is the boy-lookalike kid from Komari's flashback. Phew, spare me the family disputes.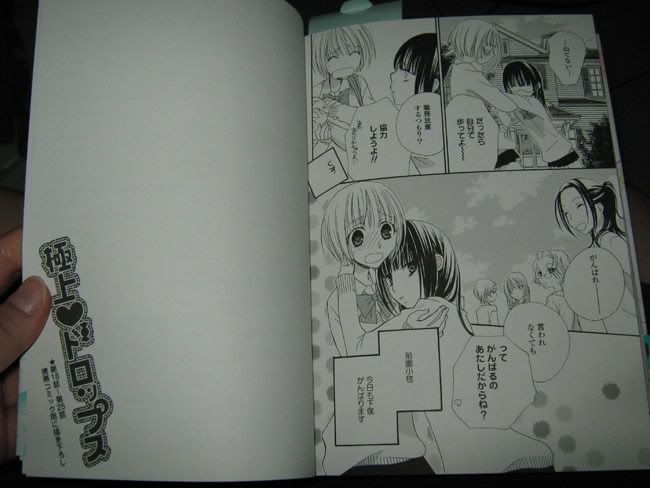 A back to usual happy ending!?
There's more, next up, sample pages from Honey Quartetto [ハニー★カルテット] by 所ケメコ [Tokoro Kemeko] about ... Ninjas!? Seriously, I don't really get what was happening lol.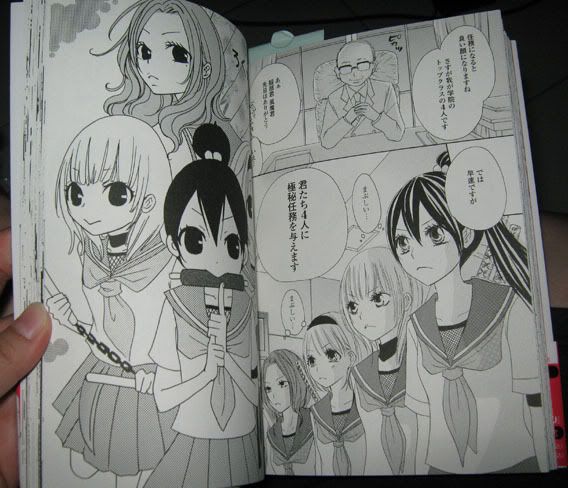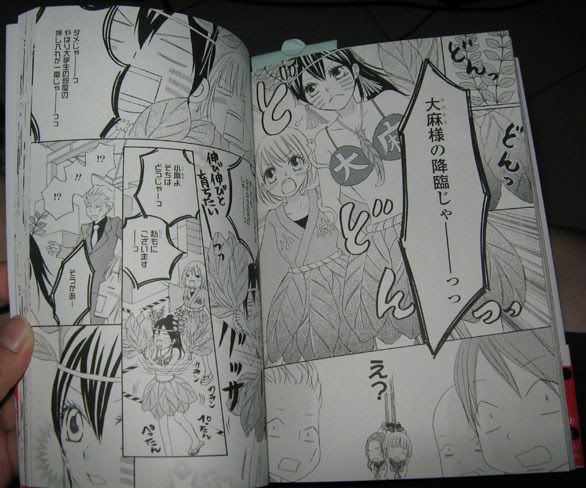 This page is funny xD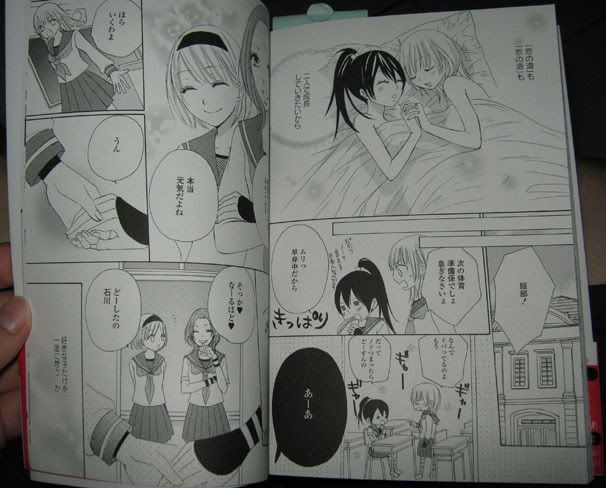 A cute ending for our leading characters.
Yuri Hime Wildrose #4 \O/, a cute short story by Nanzaki Iku [The mangaka who did those Mai HiME, ShizNat Doropanda Tours doujinshi you so fondly know of].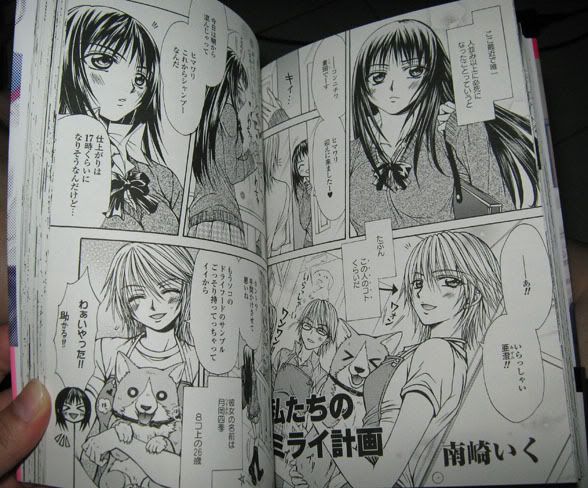 An older/younger pairing *_*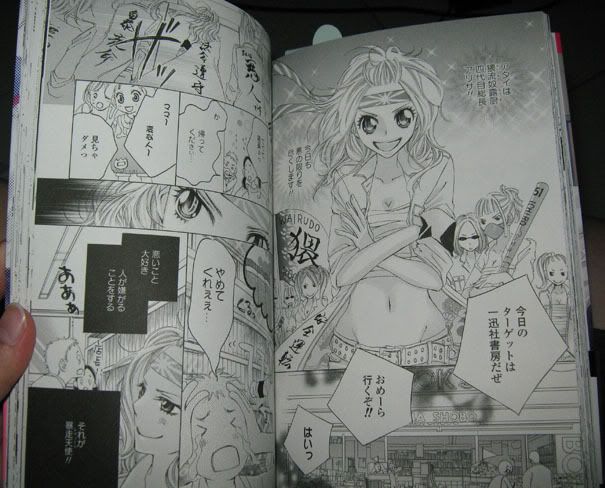 A cute yankee short contribution by Takahashi Itsumi [The mangaka who did Itoshi wo Tome].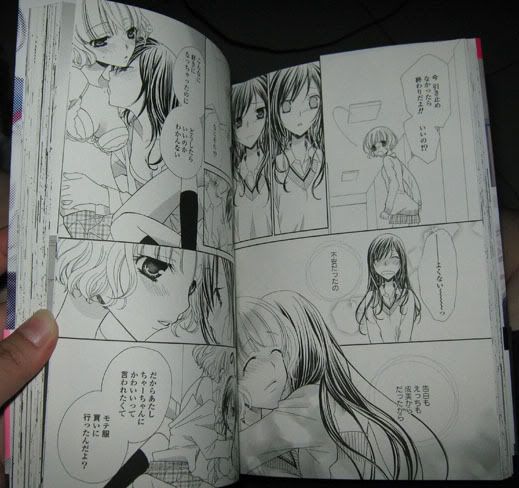 And also Mikuni Hadzime [The mangaka who did your favourite Gokujou Drops].
Last but not least, Yukemuri Sanctuary [湯けむりサンクチュアリ] by 天野しゅにんた [Amano Shuninta] which revolves various pairing in an onsen setting.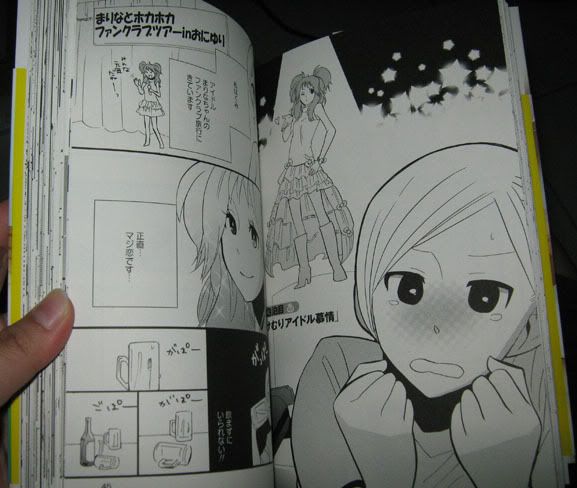 *gasps* My idol.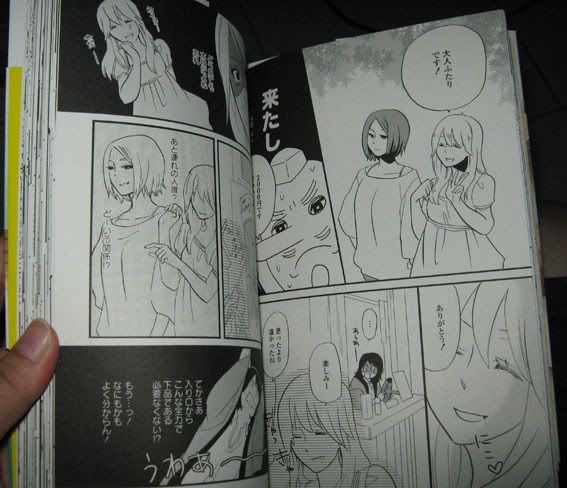 *gasps* A girl I admire.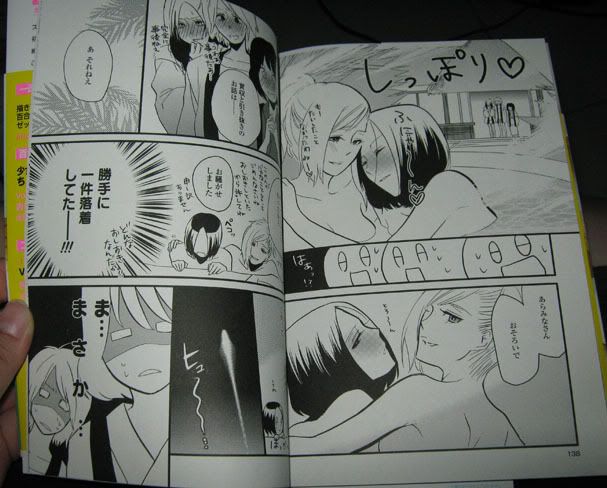 *gasps* I like this pairing best.
Random rants;
Went to Vietnam, Ho Chi Minh City last week and I had the chance to visit the famous Cu Chi Tunnels =D. It was that time that I realized that I was fat :<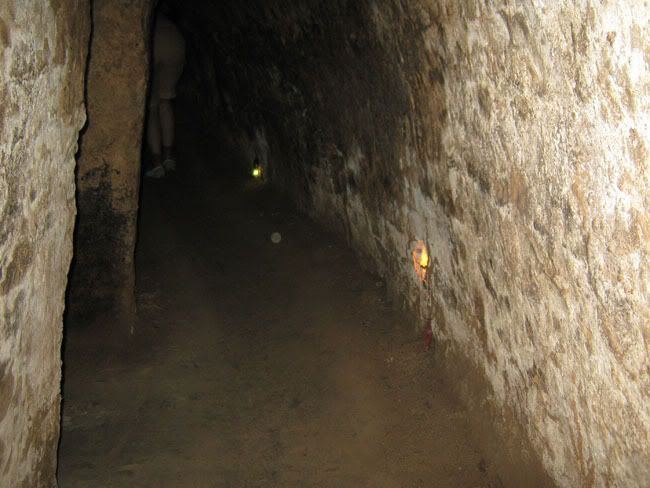 I wonder how they survived crawling or squat/walking around this small, enclosed and dark space.
That's all for today, I have to rush to look at the renovations in my jungle. *runs*
[Signing off @ 3:26 PM]